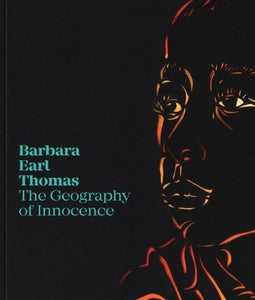 Barbara Earl Thomas: The Geography of Innocence
The Geography of Innocence offers a reexamination of Black portraiture and the preconceived dichotomies of innocence and guilt, sin and redemption, and the ways in which these notions are assigned and distorted along cultural and racial lines. With her quietly glowing portraits of young Black boys and girls, Thomas puts before us the humble question: can we see, and be present to, the humanity, the trust, the hopes and dreams of each of these children?
Shadow and light and the values associated with them are the building blocks of Thomas's new body of work, which centers on portraits of children from the artist's extended community.  An illuminated environment of filigree architecture creates a space for reflection that reclaims her subjects. The book's essays examine Thomas's innovative contribution to the genre of portraiture and the work's artistic and political relevance.  The artist's essay and interview and the contributions by writer Halima Taha reflect on the development of Thomas's ideas and the cultural and political context in which the work exists.
Softcover: 80 pages
Publisher: Seattle Art Museum (November 2021)
ISBN: 9780932216786
Dimensions: 10 x 8.5 x 0.25 inches
---
Share this Product
---
More from this collection